Where is the economy headed? Will shipper demand remain strong? What is the outlook for freight carriers?
These are burning questions for anyone in the transportation space, given the complex factors influencing today's economy. A closer look at economic trend analysis provides some answers.
Read More
Topics: Transport Economy, ELD Mandate, Transportation Industry and Trends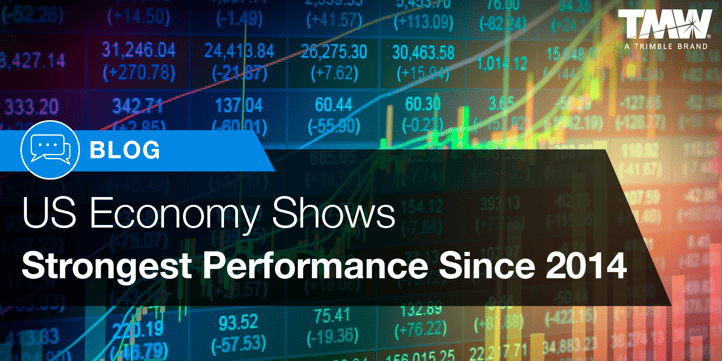 Newly released figures from the Commerce Department showed the US economy was firing on all cylinders in the second quarter of the year, turning in its strongest performance since 2014. The gross domestic product, the widest measure of the economy, increased at a 4.1% annual rate in April through June. That's nearly double the upwardly revised first quarter rate of 2.2% and the third best growth rate since the end of the Great Recession in 2009.
Read More
Topics: Transport Economy